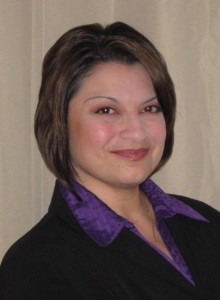 How long have you been a member of Inspire Christian Writers?
I joined Inspire in August 2011.
What prompted you to join Inspire?
Chris Pederson, a fellow member of the Society of Children's Books Writers and Illustrators invited me to check out the Inspire website. Then, I connected with Beth Thompson through Twitter.
Being a part of a writing community devoted to the Lord and dedicated to encouraging and equipping His people was an answer to prayer. So, I joined and signed up to serve during the Write to Inspire conference.
When did you first know you were a writer?
I was born a storyteller. In elementary school, I won a Young Author's contest with a picture book called, Sonny Otter and the Four Seasons. The book was accidentally trashed along with a box of memorabilia. But the seed was planted.
After I invited Jesus into my heart, He watered that seed. I stumbled into my spiritual gift of encouragement through a card ministry. My catch-phrase became: "I have a card for you."
When I saw how God used those cards to encourage my sisters in Christ, I prayed for opportunities to serve as I learned to worship the Lord through my writing.
Describe your writing career high point and low point.
I like to start with the low points so I can end on a hopeful note.
I attended a SCBWI conference, reluctantly choosing to put writing aside to help my husband with our small business venture. A woman stood up during a share time and said, "I don't know who this is for. But, you have no right to sit on a gift that God gave you."
Over the next few years I didn't make time to write. We lost our business. My marriage was challenged then strengthened. During this waiting season, God pruned me before He prepared me to attend the 2010 Writing for the Soul conference, with my husband's blessing.
My high point, so far, would have to be the 2011 Mount Hermon conference. One divine appointment after another led me to pitch my doggy devotional, which at the time was just a spark of an idea and a few random blog posts. I submitted that project to an editor at the beginning of March. I also sold three short stories for teens, as a result of the conference.
Why are these high points when it sounds like I'm all over the place, crossing genres and pitching on the fly?
I learned not to limit God. He showed me how to be flexible when He opens a door that looks nothing like what I was expecting. I'm hoping to keep riding that high through the duration of my time on this side of eternity.
Which of your stories is closest to your heart?
The story God's crafting through my life, which somehow weaves its way into my work.
Describe receiving your first book contract.
I have yet to receive my first book contract. But when my first short story was accepted by ENCOUNTER – The Magazine, I praised the Lord, did a random Snoopy dance, and prayed for the readers. It's a big responsibility and privilege to point to God through the stories I write.
I thank the Lord for my amazing Inspire critique group. He uses them to help me take my writing to a higher level of quality. In His perfect timing, I'll let you know how I react when I receive my first book contract.
I hope I'll respond in the same way I did when my short stories were accepted for publication.
What project of yours is gathering dust?
Years ago, my son complained that everything I wrote was for girls.
I started a YA Fantasy. The protagonist is a teen boy who is competing for the hand of a princess he can never have and running away from the love of his life. He's trying to steal back the crystal shard that will save the kingdom from an evil warlock and is forced to face an enemy that has the power to infiltrate his mind. Dating drama sprinkled with dragons, magic and archery. Fun stuff.
I've written a rough outline and about seven chapters. I'm not sure when, or if, the Lord will nudge me to pull out the files and get working on that story. For now, the project continues to moonlight as a used Swiffer duster.
What's next for you?
I'm planning to pitch my doggy devotional and my Contemporary Teen Fiction series (for girls) at Mount Hermon this year.
During last year's conference, Steve Laube inspired me to invest time in the ministry of writing for magazines. I would like to learn more about the process of submitting articles. I've been blessed with the opportunity to serve through the ministry of ENCOUNTER – The Magazine and hope to submit to other magazines for teens and women.
What does it mean to you to be a writer?
To me, writing is an expression of worship and a tool to communicate God's power, love and grace. I'm a child of God who loves teaching His Word through speaking and writing, hoping to encourage and point to Jesus with passion, and a little humor.
I view rejections as God's divine interventions. As I learn to trust the Lord during the ups and downs of my writing journey, He uses those experiences to help me to grow in Christ-like character.
Was there a book that changed your life?
HA! Finally, an easy answer.
The Bible.
The more I read God's Word, the more I fall in love with Him. As a result, I'm learning to see myself and others through the light of His perfect love.
Life changing.
There are a couple of novels that touched my heart, though I wouldn't say they changed my life. Redeeming Love by Francine Rivers ties with Where the Red Fern Grows by Wilson Rawls.
Totally different spectrums? I know, right!
Describe your writing environment. Or better yet, include a photo.
We went through a short-sale in December 2011 and had less than a month to find a rental and
move in before Christmas. My beautiful desk doesn't fit in my new upstairs office. So, I use my son's old, plywood corner-desk when I type. Since my new desk is rickety, I write on a four-foot folding table from Costco, set up in front of a window in my office.
Having something to remind me of God on every wall helps me practice His presence and invite Him into my writing process.
Piles are common, but not permanent. I have colorful plastic folders, a great filing system, and four bookshelves to help me stay organized. Organization does not come naturally to me, but it stimulates my creativity and productivity, so I force it.
What is the best writing advice you have ever received?
Make your relationship with God your first priority. Make your family your second priority. Treat writing as a job, not a hobby. Be teachable and join a good critique group.
Inspire has helped me apply all that great writing advice within a safe and encouraging community of writers. How cool is that?
To connect with Xochi, visit her website: www.xedixon.com