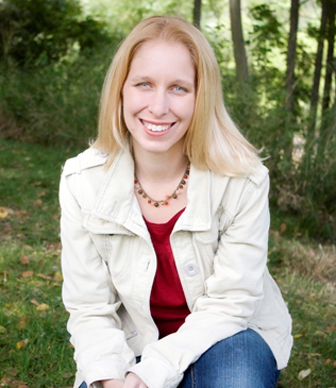 On Wednesday, April 10 at 6pm (CA time) we'll host a Tweet Chat with Jenny Lundquist.
You can participate on Twitter by:
1. Type #InspireChat in the search line in Twitter. You'll see the tweets from our chat streaming.
2. Join in by commenting or asking questions. Be sure to use the #InspireChat hashtag each time you tweet.
3. Don't hold back, we'll be giving away a copy of Plastic Polly three lucky participants.
Plastic Polly is Jenny's second published middle-grade novel. The story is told through the eyes of Polly Pierce as she discovers the pitfalls of popularity.
Polly Pierce likes being the second-most popular girl at Winston Academy, right after her BFF, Kelsy. Popularity comes with special privileges, like a seat at the best table in the cafeteria and a coveted spot on the planning committee for the school's big talent show competition, Groove It Up! And since all Polly has to do is agree with whatever Kelsy says, being popular is easy—even if kids do call her "Plastic Polly" behind her back.

But when a freak accident takes Kelsy out of the picture, Polly is suddenly in charge of the Groove It Up! committee. She's not prepared for her new status—and neither is anyone else. Backstabbing friends, an intimidating crush, and diva demands from an injured Kelsy all threaten to derail Polly's plans. Can she prove to everyone—and herself—that she has a personality of her own?

You'll get a bonus entry in our give-away when you leave a comment here answering this question: What was the hardest thing about middle school for you? (We called it "Jr. High" back in the day.)