A writer's journey is filled with growth opportunities which can strengthen our faith, improve our craft, encourage those around us, and broaden our perspective.
Jeanette Hanscome has been using her unique perspective for over 20 years in her writing career.
She is the author of three Focus on the Family books and a regular contributor to the Girls, God, and the Good Life blog, Walk Thru the Bible's Tapestry devotional magazine, and ENCOUNTER-The Magazine, a Sunday School take-home distributed through Standard Publishing. Her work has also been featured in Guidepost and the book Rescue Dogs, Firefighting Heroes and Science Facts.
She inspires people through her blog, equips writers through her teaching and editing services, and encourages many through her diverse writing experiences.
She teaches annually at the Christian Writers Seminar in Castro Valley, California, and is the fearless leader of Mount Hermon's Buddy System.
Jeanette's newest book, Running with Roselle, is co-authored with Michael Hingson, author of Thunder Dog, a #1 New York Times Bestseller.
Please join me in welcoming Jeanette Hanscome as we celebrate the release of Running with Roselle: How a Blind Boy and a Puppy Grew Up, Became Friends, and Together Survived One of America's Darkest Days.
Jeanette: Thanks so much for having me, and for helping me celebrate this book release.
Xochi: Please share more about this exciting new project, Jeanette.
Jeanette: Running with Roselle, written for ages 8 to 12, is the story of blind 9/11 survivor, Michael Hingson, and his guide dog, Roselle. The story follows Mike as he grows up and Roselle as she goes through guide dog training. We then bring the two together and take them through the ultimate test of their partnership, which is September 11.
Xochi: It's an amazing story of overcoming challenges! What has been your greatest physical challenge as a writer?
Jeanette: I guess you could say my biggest physical challenge is my limited vision. I was born with a rare vision problem called Achromatopsia, which causes total color blindness, extreme light sensitivity, and low visual acuity, so I am considered legally blind. The fact that God chose to gift a visually impaired girl to be a writer reveals His incredible sense of humor.
God has used my supposed limitation in incredible ways. He has brought out strengths that I might not have discovered otherwise and equipped me to encourage others to look past the things that could hold them back.
Xochi: Please tell us a little bit about the unique multiple point of view approach of this book.
Jeanette: Running with Roselle alternates between Mike's point-of-view and Roselle's. I had the fun challenge of getting into the heads of a guy (from age 4 into adulthood) and a dog. I found it easier to write Mike's character because 1) he's human, and 2) I understand what it is like to grow up with limited vision.
But the more I got to know Roselle, the more I enjoyed playing the part of an energetic guide-dog-in-training who liked stealing slippers and constantly fought the desire to play with other dogs and eat food off the floor when he should be working.
Xochi: How can writers create authentic voices for different POV characters?
Jeanette: If you are basing these characters on real people, get to know them well. Interview people who have spent time with them so you can gain other perspectives.
If the characters are completely made up, study people who are like them. As hard as it is, remember that these people are not you, so they cannot sound or act like you.
If you took any acting classes, revisit what you learned and think of it as playing a part.
Xochi: Thank you for joining us, Jeanette. I'm excited to see what God has in store for you next!
Jeanette: Thank you, Xochi! I look forward to what God has in store next, too J.
You can connect with Jeanette by visiting her blog, friending her on Facebook, and following her on Twitter.
If you're going to Mount Hermon in 2014, I encourage you to sign up for the Buddy System, as a buddy or a first-timer. You won't want to miss this opportunity to serve with Jeanette and enter the fellowship of an amazing writing community.
How has God used challenges to broaden your perspective during your writing journey?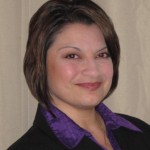 Xochi (so-she) E. Dixon loves Jesus and lives in Northern California with her husband, Alan, their teenage son, Xavier, and their doggy-daughter, Jazzy. She has a passion for teaching God's Word and writes contemporary fiction, articles and devotions for women and teens. Her work has been published in The Upper Room, ENCOUNTER – The Magazine and Devo 'Zine. You can connect with Xochi through her blog, Facebook and Twitter.