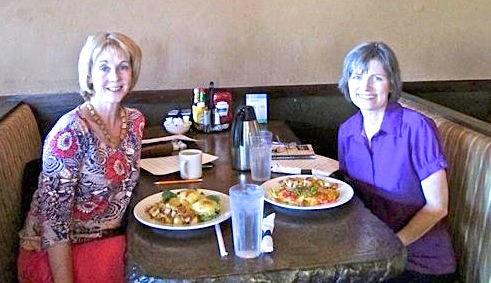 For all of you 'Inspired Writers' out there, I have great news. A Get Inspired! Workshop on Dialogue is coming soon. June 21st to be exact. Published authors Candace Calvert and Keli Gwyn will be running this workshop, which means it will be a lot of great information, and a very fun time! Be sure to mark your calendars for this event.
Get Inspired! Dialogue with Candace & Keli
Saturday, June 21st, 9:30-11:00am
Peace Lutheran Church, 924 San Juan Ave, Sacramento CA 95834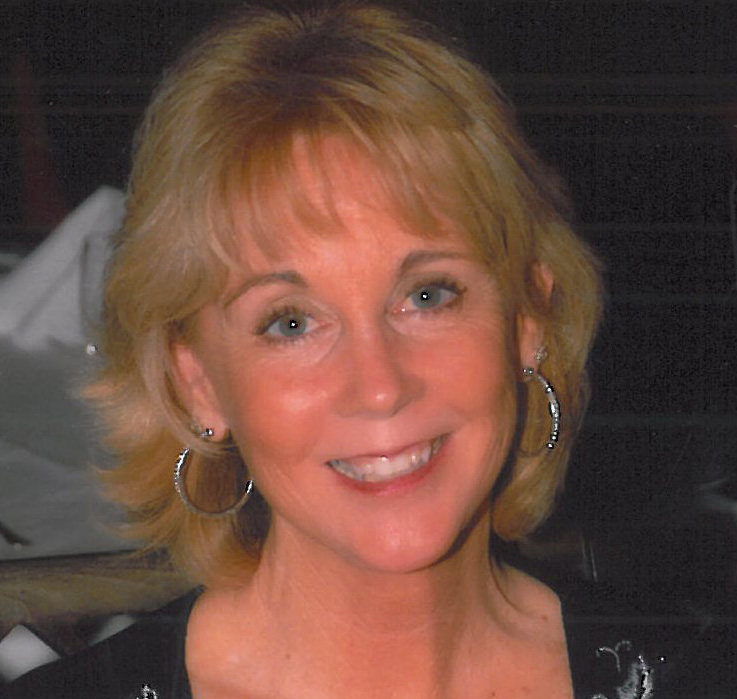 Candace Calvert is a former ER nurse who believes love, laughter and faith are the best medicines. Her Mercy Hospital and Grace Medical series offer readers a chance to "scrub in" on the exciting world of emergency medicine—along with a soul-soothing prescription for hope. Wife, mother, and very proud grandmother, she makes her home in Northern California. You can visit her websites at http://candacecalvert.com/, https://www.facebook.com/candacecalvertbooks, http://candacecalvert.blogspot.com/
Keli Gwyn is an award winning author who writes inspirational historical romance.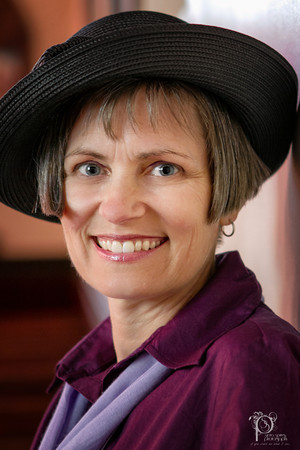 She's a member of Inspire, American Christian Fiction Writers and Romance Writers of America® Keli's debut novel, A Bride Opens Shop in El Dorado, California, was released by Barbour Publishing in 2012. She's currently under contract with Love Inspired Historical and Guideposts Books. You can visit her Victorian style cyber home at www.keligwyn.com. Keli is also a very proud wife and mother, and resides in Northern California.
I asked Candace and Keli some questions about writing, and this upcoming workshop. Here is what they had to say:
Q What topics about dialogue will you cover at the workshop, and what can workshop participants expect to take away from it in terms of being better writers going forward?
Candice: Keli and I are delighted to encourage fellow writers and help sharpen dialogue in their fiction. The workshop will be interactive and "hands-on" as we present Tips, Mistakes & Challenges as they relate to the crucial element of dialogue.
Keli: I'll be covering a Dozen Dialogue Details and will assist Candy, who has a great grasp of the big picture, as she leads an entertaining, educational, interactive discussion on how to make the most of the words we have our characters say.
Q You must do dialogue well, since you are going to share your knowledge about it. What recognition have you received from writing dialogue, and what personal examination and/or experimentation have you done causing you to eventually excel at it?
Candace: A successful writer must first be an avid reader and, in truth, a watcher (perhaps eavesdropper!) of people, real life drama. Though I have studied (continue to study) the writing craft, I also find that watching excellent films and well-written TV offers much—scripts are predominantly dialogue!
Keli: Thanks for the kind words, Kathryn. Some readers have said my dialogue is good, and I get warm, fuzzy feelings every time. My dialogue improved when I read some books and blog posts with great tips, but the most helpful things I do are listening to people as they talk and paying attention to dialogue when I read books and watch TV or movies. There are many authors and screenwriters who do a great job with dialogue, and I attempt to figure out why it works so well.
Q When did you first join Inspire Writers, and how has Inspire Writers enriched your journey as a writer, and as a Christian?
Candace: Though I'm not an Inspire Writers member, I'm acquainted with several of the members and continue to be impressed with the enthusiasm, dedication, and mutual support of this group.
Keli: I've been a member of Inspire for around four years. It's a wonderful organization. My fellow members are some of the kindest, most supportive, most encouraging people I've ever met. I've made a number of dear friends whom I treasure. They live out their faith daily and inspire me to grow in mine.
Q Who are your favorite Christian authors, and who/what have you read recently that you enjoyed, and has inspired your own work? Which of those authors do dialogue exceptionally well?
Candace: Impossible to choose "favorites!" I'm blessed to know and learn from so many CBA authors, each with unique talents. Though very different, I'm most recently impressed with dialogue written by authors Nancy Herrriman, Carla Laureano, Kristen Eppner Ethridge, Bruce Judisch—and Keli Gwyn!
Keli: Wow! Talk about a tough question. I've read the work of so many outstanding authors that I couldn't begin to list them all. I'll spotlight three. Sarah Sundin is a great storyteller. The characters in her WWII romances become real to me, and her excellent dialogue is one reason. My fellow Love Inspired Historical author Renee Ryan does a great job putting words in her character's mouths. I love listening to them talk. The third author is Candace Calvert. Candy's characters leap off the page, due in large part to her way with their words.
Q When did you know you wanted to be an author and has God unmistakably encouraged or nudged you along the way? How so?
Candace: I've always been passionate about writing. My first published work, an inspirational story in Chicken Soup for the Nurse's Soul, was the account of a near-tragic equestrian accident that landed me on a trauma gurney in my own ER. The time spent recovering from my injuries strengthened my faith and jumpstarted my writing career. Sometimes I joke that God had to break my neck to get my attention!
Keli: My dream of being a writer was born when I was seven. Forty years later I felt God tap me on the shoulder, telling me the time had come. I dusted off my dream, splashed the first words on the page and was hooked.
Q As a published author, you have realized a significant personal dream. What now? What has the Lord inspired you to do next on this writing journey?
Candace: I've recently signed a third 3-book contract with Tyndale House, continuing my medical fiction. I feel blessed to be called "the author of medical hope opera."
Keli: As a published author, I'm like many others in that I'm working on the next story and anticipating the next contract. However, while writing is fulfilling, what also brings me satisfaction is encouraging new writers. I was privileged to talk about fiction writing in two AP literature classes at Gwynly's high school recently. Seeing those students in the group who enjoy writing and dream of being published soak up the tips I gave them and leave feeling eager to take the next step was a thrill.
Q What is your best advice for Christian writers out there that wish to be where you are one day; published, with positive recognition for their work, and running workshops to help other writers?
Candace: My best advice, regardless of publishing goal, is to enjoy the writing journey.
Q That said, I think it's important to read widely, connect with other writers (like Inspire Writers and American Christian Fiction Writers), attend workshops, find a trusted critique partner (especially one a few steps ahead on the journey), and perhaps enter a few select writing contests for additional feedback. And, of course, write every day.
Keli: If I were to come up with an equation for writing a marketable book (not that I'm into math, mind you. I much prefer words to numbers), it might look like this:
Faith + writing + creativity + writing + study of craft + writing + perseverance + some more writing = joy and increased chances of success.
It can take time for the dream of publication to come true, but the journey can be a lot of fun.
Thank you Candace and Keli. I am sure this is one workshop inspiring writers out there will not want to miss!
Register now

for the Get Inspired! workshop with Candace and Keli.
———–
Kathryn's debut novel, Benjamin, was a New Century Quarterly Finalist. Her collection of short fiction, Fractured Hearts, includes 5 Award Winning stories. The novel Journey will be released in 2015. Kathryn is under contract with Winter Goose Publishing and her work can be found through all major booksellers and in the Inspire Bookstore