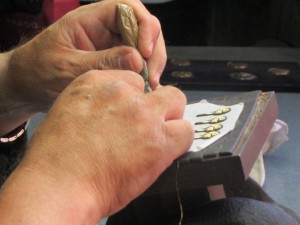 Photo credit: Lauren Pfahlert
"The LORD will fulfill his purpose for me; your love, O LORD, endures forever−do not abandon the works of your hands." Psalm 138:8, NIV
Lord, You are worthy of all our praise.
"I bow before your holy Temple as I worship. I will give thanks to your name for your unfailing love and faithfulness, because your promises are backed by all the honor of your name. When I pray, you answer me; you encourage me by giving me the strength I need." (Psalm 138:2-3, NLT)
Thank You for solidifying Your trustworthiness.
Thank You for assuring us of Your presence, for confirming Your sovereign plan will not be thwarted by things of this world.
Squelch our fears and clear our vision with Your truth.
Charge us up with endurance, courage and hope.
Affirm Your promises are more than enough and Your grace is sufficient.
Nothing can separate us from You, Lord.
Help us write in confidence and blessed assurance of Your guiding hand and nurturing love.
In Jesus' name, Amen.
How do we know if we are trying to accomplish things in our own strength instead of leaning on God?
. . . . . . . . . . . . . . . . . . . .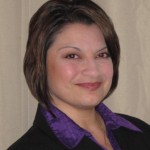 Xochi (pronounced so-she) Dixon is an author, speaker, and Bible teacher who loves Jesus and digging into God's Word. She lives in Fairfield, CA with her hubby, Alan, their teenage son, Xavier, and their doggy-daughter, Jazzy. She enjoys amusement parks, baseball games and reading. Currently working toward a BA in Christian Ministry through Regent University, Xochi serves within the Youth Ministry at First Baptist Church of Vacaville. She writes Teen Fiction, Non-Fiction for women and teens, poetry and devotions.