Have you been thinking about joining Inspire, but keep putting it off? We're offering a small gift for the first 30 writers who respond to this post by joining now.
Here are 10 Great Reasons to Join Inspire Christian Writers–and a Signing Bonus we're offering for a limited time.
10. Inspire members enjoy the many benefits of participating in local or online critique groups.
9. Inspire members attend free local writing workshops or listen to them online if unable to attend.
8. Inspire members enjoy discounts to all Inspire-hosted conferences including annual Write to Inspire and the West Coast Christian Writers Conference. We also negotiate with other conferences to secure the best possible rates for our members.
7. Only Inspire members can have their books published through Inspire Press.
6. Inspire members enjoy free access to the Inspire Lending Library, which includes writer's resource books, magazines, and CD's from past conferences.
5. Inspire members receive marketing support, which includes help promoting books and organizing launch parties and signings.
4. Inspire members connect with each other through our members-only online community to discuss the changing publishing industry and the craft of writing, share tips and writing opportunities, and encourage and pray for each other.
3. Inspire members enjoy increased visibility when they post their headshot, bio and links to their blogs, websites and social media on the Inspire website.
2. Only Inspire members may submit their work for publication in the Inspire Annual Anthology. Contributors receive two free copies upon publication.
1. Inspire members understand the writing journey, much like our spiritual journey, was never intended to be walked alone.
*Bonus* For a limited time, while supplies last, you'll receive a lovely Inspire mug as a thank you for joining today!
Join Inspire Christian Writers today, and experience the power of a healthy, holy Christian writing community as God molds us into the writers He created us to be!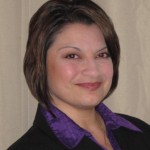 Xochi (pronounced so-she) Dixon is an author, speaker, and Bible teacher who loves Jesus and encouraging women. She lives in Fairfield, CA with her husband, Alan, their teenage son, Xavier, and their doggy-daughter, Jazzy. Xochi's work has been published in The Upper Room, Encounter-The Magazine, Devo'Zine, Inspire Trust and Inspire Promise.