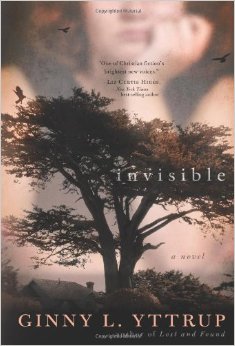 Ever wish you could be invisible to others, tucked safely away from criticism, rejection and the unavoidable losses that come with living and loving?
Ellyn, Twila and Sabina each wrestle with various forms of self-inflicted invisibility in the powerful new novel, Invisible written by our friend Ginny Yttrup.
Here's a little teaser about the book:
Ellyn DeMoss is a talented chef and cafe owner who carries extra weight as buffer from getting close to others–especially others of the opposite sex. But Dr. Miles Becker, a handsome widower, is undaunted by her rebuffs. What does he see in her?
Sabina Jackson seems to have it all. She's tall and slender, attractive. She has an adoring husband, an adult daughter and a thriving counseling practice. She leaves all that behind and seeks refuge in a small coastal town in Northern California.
Twila Boaz has been invisible long enough. In her recovery from an eating disorder, she's learning to rely daily on God's strength to overcome self-destructive behavior. Her serenity and health are threatened when her eating disorder is triggered again.
A tender friendship blossoms among the women as they discover they're far more alike than first appearances would suggest. Together, they learn to exchange their distorted self-images for the truth that they are created in the image of God–and of tremendous worth to him.
Ginny Yttrup's writing always takes me on an emotional and spiritual journey. It shines a light in places of my heart that I didn't know needed illumination.
As I read Invisible and related to the characters, God gently nudged me about my own issues with self-image. Through this novel, God began a conversation with me that I know will continue long into the future. That's what really great Christian writing can do
Upcoming TweetChat with Ginny Yttrup: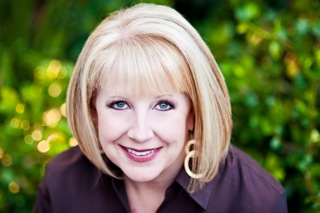 On Monday, April 8, I'll be interviewing author Ginny Yttrup at 5pm (PDT) on Twitter. Join us for this Tweet Chat by using the hashtag, #InspireChat in all your comments and questions. At the end of the #InspireChat, we'll give away a copy of Invisible to three lucky winners.
In the comments below, share a scripture that speaks to you about self-image, who you are in Christ, or God's love for you. When you do, you'll be entered in the contest for a free copy of Invisible!