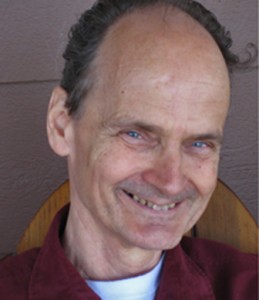 How long have you been a member of Inspire?
Since 2007.
What prompted you to join Inspire?
Heard a good report from Beth Self.
Was there a particular moment when you knew you were a writer?
When I stayed up all night to finish a Halloween short story—far, far longer than the winning entry—for my high school English contest. My mom regarded me as a boy possessed.
Describe your writing career high point and low point.
High point, White Rose publishing Continents Apart. Low point, reading my beloved critic's razor-to-the-bone review of Check or Mate.
Which of your stories is the closest to your heart?
An unpublished story with fatal flaws, called A Man to Consider. It chronicles a secular seeker, with existential angst, finding joy in Jesus and a husband, too.
Describe receiving your first book contract. Or agent contract.
Editor Janice Roach, former president of Sacramento Christian Writers, sent Beth Self a description of the e-book publisher she worked for, Wild Rose Press, and the kind of help they offered new writers. I knew it was the kind of entry-level outfit I was looking for. So I sent my novella Fatima's Fate. Editor Elizabeth West read it, liked it, and sent me a contract. (Later Wild Rose launched a sister organization, White Rose, exclusively for Christian romances.)
What project of yours is gathering dust?
An incomplete romance called Selling Miss Lassiter. My critique group loves it, but it will take loads of research to finish. Plus Check or Mate, the book needing—yes, Jennifer—serious revision.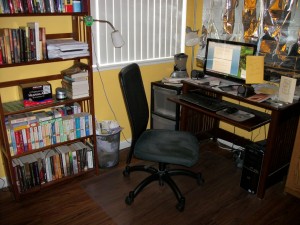 What's next for you?
Wrapping up the last two chapters of Adam's Garden and giving it to my daughter Jessica's Sierra Delta Press for editing and uploading onto the web. Jessica will design a fabulous cover and price it at $1.99 per download. The art, price, and search-words will draw traffic. As did Off the Menu.
What have you read recently that you couldn't put down?
Love and War, by John and Stasi Eldredge, a spiritual-warfare manual for fighting for our marriages. Identifying the real enemy, Satan, not our spouse.
What does it mean to you to be a writer?
Entertaining readers while sharing what's deepest on my heart.
Was there a book that changed your life?
Too many to list. But The Genesis Flood, co-authored by Drs. Henry Morris and John Whitcomb, turned my worldview upside down and made me a zealous young-earth creationist.
You can learn more about Dana Sudboro and his writing at:

www.DanaSudboro.com