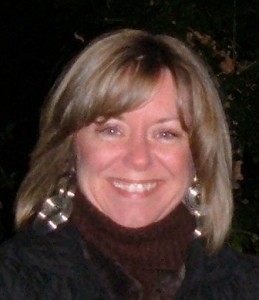 How long have you been a member of Inspire?
I came to Inspire in September 2009, but due to neck surgeries in Oct 2009 and again in Dec 2010 I was unable to return until recently at the 2011 Write to Inspire Conference when I finally became a member.
What prompted you to join Inspire?
I wanted to be with like-minded people to build genuine friendships that have the support and encouragement of one another in their work for what the Lord leads.
Was there a particular moment when you knew you were a writer?
Twenty-five years ago while living in West Germany I used to make-up stories to tell my three toddler sons, and realized I really enjoyed telling stories.
Describe your writing career high point and low point.
I began writing poetry in 1982 and I won the "Golden Poets Award" in 1989 and was to be presented with my award on National Television by the renowned comedian Bob Hope! Unfortunately, I was stuck in West Germany with three toddlers and that trip did not work itself out, so I got a plaque instead. Needless to say, that in itself was both a high and a low!
Then, I began writing fiction in 1990, but had some setbacks in 1998 due to some family tragedies which included my mother's illness and death in 1999, so I shelved all of my work and didn't begin writing again until after I moved here to California in 2006.
I talked about my love of writing with my new husband and took it up again after a fall down a flight of stairs landed me at home on temporary disability with not much else to do in 2009. Ed's been a huge encourager and a great support.
My second setback came after I underwent two separate neck fusions in 2009 and 2010. Because I've experienced varied complications from my injuries (not the surgeries) I haven't been able to write much. I spent most of 2010 with severe vertigo.
The "High Points"… I remember the first time a story idea popped into my head and I fell in love with the idea of writing it. I told my father, and he mailed me some writing technique books he had in his own library. I remember the thrill I felt when I first opened that small box of books from my dad. I remember pulling each book out and looking at it, and then realizing that "I am going to be a writer."
It was pretty amazing… thanks Dad.
That was 22 years ago. I tell people I'm taking the scenic route to publication.
I'm in a great critique group and am looking forward to celebrating another High Point of publication some day with my friends at Inspire!
Which of your stories is the closest to your heart?
The story I'm currently working on, because it has entwined my love for sharing my Jewish faith and revived my love for writing.
What project of yours is gathering dust?
That would be my First Love… the first novel I began to write after I decided I really wanted to be a writer is called Freedom's Call. It's an espionage book that takes place in East and West Germany just prior to and at the time the gates were opened into Czechoslovakia allowing East Germans to escape to the free world.
I lived in West Germany during that amazing time and was fortunate to meet many of the East Germans who wanted to tell their stories. My novel was birthed from that experience.
What's next for you?
I'm focusing primarily on writing, and then polishing my current Biblical-fiction novel, and when that's near completion I'll begin my search for an agent.
I'm also trying to get tech savvy enough to run my blog, "Blue Jeans and Chocolate." Eventually I'd like to begin a Messianic Believers blog as well. But for now I remain computer-challenged and am inching my way through learning to blog.
What have you read recently that you couldn't put down?
Athol's books have won several awards, and if you read his writing you will soon see why. He is a brilliant, captivating author. This book is Gothic style, which I don't normally read, but I just can't get enough of Athol Dickson!
What does it mean to you to be a writer?
Being a writer for me, is a way to share a part of who I am as a person; to leave behind a legacy of who I have been. It's a way for me to share my Jewishness with my Christian family, a way to share where God is leading me as He walks with me through this thing we call life.
Was there a book that changed your life?
My goodness, there are so many… twenty years ago I read Hinds feet on High Places, by Hannah Hurnard. It was pretty enthralling.
More recently, I'd have to say perhaps Our Father Abraham, by Marvin R. Wilson.
Describe your writing environment.
Well, I do have a laptop which I use while out in our living area if I'm bored with being in my office space or if my husband needs the desktop for some reason. But usually I write during the day while he's at work, so I'm in the office, and since I can't type for long periods of time in one setting I use my Dragon Naturally Speaking system and simply talk into my microphone and my computer types what I say as I dictate. (Don't get too excited, it does make a lot of mistakes so I have to go slowly and fix them as we go along.)
You can get to know Dina better by visiting her blog or her member page.