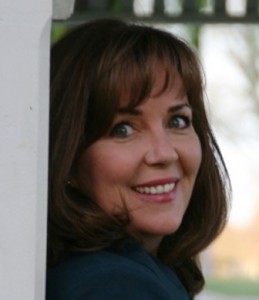 How long have you been a member of Inspire Christian Writers?
Since March, 2004 when I invited a handful of people to join me on this journey of starting a writers group.
What prompted you to join Inspire?
Something magical happens when Christian writers get together. I experienced it at Mount Hermon and again at a Christian Writers Seminar. I dreamed of a community of writers where we could experience the fellowship, the personal and professional growth and the encouragement of those events, but on an on-going basis.
Was there a particular moment when you knew you were a writer?
I was shy in High School and refused to read my work in front of the Creative Writing class. (I was afraid of rejection even then.) One day my teacher said, "Your writing is powerful and the class needs to hear what you've written. If you're not comfortable sharing it, I will." I relented and read my piece that day and consistently after that. The affirmations I received from the teacher and students helped me begin to believe in myself as a writer.
Describe your writing career high point and low point.
One of my high points came when I submitted an article via email and received an acceptance from the editor within a few hours. He said he wept reading it and shared how it ministered to him. Knowing something I wrote resonated with a reader and met a heart-need encouraged me to keep writing.
My lowest point in my writing? My first book proposal rejection. Yep. I wept like a baby. I'm not too proud to admit it.
Which of your stories is the closest to your heart?
That's not a fair question. It's like asking which of my children is my favorite. I love different things about each of my stories. Whispers on the Wind's main character is thrust into a spiritual journey that mirrors part of my own. So, I'm quite attached to her.
What project of yours is gathering dust?
I've outlined several novels and at least a half dozen non-fiction books. I like to think they are percolating, not gathering dust. They are simmering on the back burner while I work through those on the front burner.
What's next for you?
Getting a book published. I have one nearly ready which I plan to pitch at Mount Hermon this spring.
What have you read recently that you couldn't put down?
I loved Words by Ginny Yttrup. In it she deals with deep, life-gripping pain with redemption and life-giving hope. Another page-turner I read recently was They Almost Always Come Home by Cynthia Ruchti. It kept me up late.
What does it mean to you to be a writer?
As a writer, I play with words, creating them and strategically moving them around in an effort to connect to the heart of my readers. If I do it anything close to well, my words will hold up a mirror and help readers see themselves more accurately and more importantly, to see themselves in light of God's love and His redemptive plan for them. That's what my favorite writers do and what I aim to do.
Was there a book that changed your life?
Yes, many. None has changed me more profoundly than the Bible. But they have changed me. I read The Chosen by Chaim Potok during a dark and lonely valley in my life. And I got it! It was the first time God spoke to me through a novel. Telling Secrets by Frederick Buechner challenged me to live more authentically. I recently read Lost and Found by Ginny Yttrup. God is using Ginny's words to free me from the trap of people-pleasing.
To get to know Elizabeth better, you can follow her on Twitter, friend her on Facebook or peruse the posts here on the Inspire blog.