How long have you been a member of Inspire?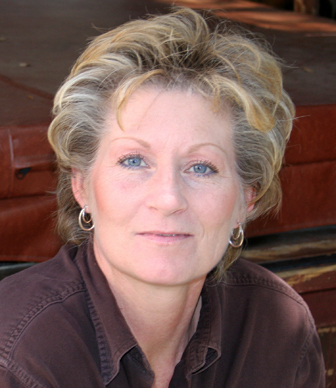 Let me see, since 2005, I think.
What prompted you to join Inspire?
The once-a-month prayer.
Was there a particular moment when you knew you were a writer?
Yes. The day I slipped my manuscript for a 42-Day Devotional into the slot at the printers. I never knew what writer anxiety was till that moment. I wanted to jam my arm in through the slot and yank the manuscript back out. But I couldn't get my whole arm in there, of course. So I agonized for the next two weeks.
Then, when the order came in…at first, I didn't want to open the box. I mean, a whole lot of people were going to be buying these books. They would all know exactly where I stood doctrinally.
But I opened the corner of the big box. I took that first book into my hands and slowly turned its pages….I cried. "I did it! I am a writer! Who woulda thought?"
But the purest confirmation came when my first reader came up and told me that the devotionals had hit her exactly where she was at. Having someone thank me for writing something really affirmed me as a writer.
Describe your writing career high point and low point.
Starting with the low point…that had to have been when I watched each of my original writer group members: Jan Coleman, Jan Kern, Debbie Thomas, and Susan Gregory take off with their contract offers, speaking engagements, television spots, radio interviews, getting agents. And God was telling me, "It's not your turn yet, girl." That was really hard. I had myself almost convinced I wasn't a writer.
My high point was the Write to Inspire Conference. Coming so far in my writer's journey, to actually have been on the other side of a conference for once, on the other side of all the personal anxiety and expectation and disappointment and celebration…it surprised me with an unexpected joy. Where, for so long, I'd felt like the newbie, the one who didn't know enough about the craft to even ask questions about it, the one who seemed to be on the longest learning curve ever. But at the conference, I felt I'd learned enough to be able to comfort someone else, to encourage some newbies, to be at a conference for others instead of for myself. Very different. And very much a high for me.
What did you do when you received your first acceptance or publication?
It was DaySpring Cards. I thought I was pretty hot stuff. That is, until they rejected some really good concepts that I'd later submitted. Then, I realized that this writing thing was going take a lot of work.
What's next for you?
I'm working on a nonfiction for Christian wives. I hope to have it completed in six months and submitted to an agent.
 What have you read recently that you couldn't put down?
The Chosen, by Chaim Potok. If you like stories about Hasidic Jews in America, Potok takes you so intimately deep into their religious world, you'll feel as though you're eavesdropping, or at least that you should excuse yourself and let them have their discussions in private. His characters…I can still see them, hear the controlled timbre of their voices, feel their grave disappointments and the heartache that comes from loving friends so much—and I cried so stinking hard. I laughed a lot too.
But they were so real, I half expected to find these characters outside, walking in groups down my street. The movie, by the way, was horrible.
What does it mean to you to be a writer?
Gosh, this is going to sound so "all about me," but to be a writer is to inevitably discover myself and the worlds around me—the physical world, as well as, the spiritual one. By agonizing over just the right word for a particular line of thinking makes me take every single word captive, every idea hostage, until I get down to the seed of what I'm trying to say, of what I'm feeling. I've come to make more sense of my life, the writing craft, my faith in Jesus Christ, by being forced to articulate my thoughts.
As a writer, I can no longer give pat answers or settle for clichés. I am obligated to really think things through. To be a writer is to think responsibly. Whatever words I put out there: on paper, on the web, in some electronic book…they're there to stay. And someone is going to read it and believe it. And God is going to hold be accountable for every word.
Was there a book that changed your life?
Well, there's only one book that's changed, and continues to change, my life, and that would be the Bible. But the book that revolutionized my writing and helped me to find my writer's voice had to have been Stephen King's On Writing. He makes himself so vulnerable. His voice comes through as if he's in my own living room. And the way he weaves truths about the writing craft through his life stories simply enthralled me. That book kinda gave me the license I needed to be real and raw and, I hope, funny.
To learn more about Jennifer and her writing and editing, visit:

www.jrhediting.com