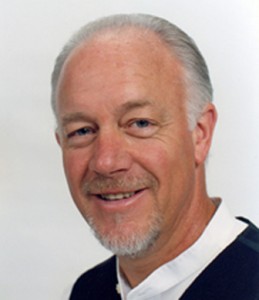 How long have you been a member of Inspire Christian Writers?
I joined a few months ago after attending a workshop months earlier. The conference with Karen Ball came up and it was a good time to join.
What prompted you to join Inspire?
I like the concept of Inspire. I host a monthly writer's group at my house for a few local writers. A local group recently folded, so I was in the market for a new Christian group. I hope to retire from my day job in March 2013, which will allow me to participate more.
Was there a particular moment when you knew you were a writer?
My first writing project was a retelling of Chicken Little's The Sky is Falling back in high school. I also illustrated it and received an A+. Later, I wrote training materials for Pacific Bell. Then in '97 I wrote and self-published my book, Fixing Your Feet. It was well-received by runners and I was hooked. After publishing two editions on my own, it was picked up by a mainstream publisher in 2004.
Describe your writing career high point and low point.
The low point was my first Mount Hermon Christian Writers Conference. I realized what I had put my hear into was not going to make it.
I had two highs a year apart. First, The Pastoral Search Journey released in its 2nd edition, eleven years after the 1st edition! Then Fixing Your Feet came out in a 5th edition. Few books make it that far.
Which of your projects is closest to your heart?
The longevity of Fixing Your Feet amazes me. Editions released in 1997, 2000, 2004, 2006, and 2011. My most recent royalty statement was the best yet and included 300 copies sold for Kindle.
The book has helped thousands of athletes. It has led to speaking opportunities at foot care clinics and travel to Chile, Costa Rica, Canada and multiple states. My foot care articles are all over in print and on the Web. My blog is popular. I am known as "the foot guy." My Happy Feet booklet, a spin-off, resulted in sales of 7500 to the Avon Foundation. A DVD is planned. Maybe in 2014 or 15 we'll see a 6th edition!
What did you do when you received your first acceptance or publication?
My denomination's magazine paid me $15 for all rights to a poem I wrote for a church worship service. I didn't know to give them only first rights. It was good to see my words in print.
Describe receiving your first book contract.
My fist contract was in 1998. The Alban Institute, an interdenominational publishing house, picked up my first self-published book, Managing the Pastoral Search Process. I received an advance of $100. I was elated! My book was accepted by a mainstream publisher and would gain wider exposure.
What project of yours is gathering dust?
My first submission at Mount Hermon was titled 12 Ways to be a Better Church Board Member. Ho hum. Very boring to editors. After writing an article for Life@Work magazine about the power of story, I changed my project. The same concepts are now in a fictional story about a pastor and his board. It teaches leadership principles in an easy-to-read story format.
What's next for you?
I never have one thing on my desk at a time.
My current projects include: putting A Parent's Guide to the Emergency Room and Happy Feet (booklets) into eBook formats with associated websites, marketing custom versions of both print booklets to special markets, filming and editing a foot care clinic for a DVD to support Fixing Your Feet, preparing six workshops for writers' conferences next year and fleshing out an app idea for the iPad.
I mind-map each project to make sure I think through everything that needs to be included.
What have you read recently that you couldn't put down?
Because I commute, most of my reading is done with audio books. I read two books a month through Audible.com along with podcasts and workshop recordings.
I just finished listening to Redeeming Love by Francine Rivers. It was beautifully written and captivating. It was a bit over 17 hours in length. I love audio books because the narration brings stories to life more than words on paper ever will.
What does it mean to you to be a writer?
Being a writer allows me to bring my ideas to life. I am an idea person and I love talking with new writers about their writing projects. Given the opportunity, I'd write 16 hours a day. From feet pastoral search, I write all over the map. I love that my writing has helped so many people. That's what means the most to me.
Was there a book that changed your life?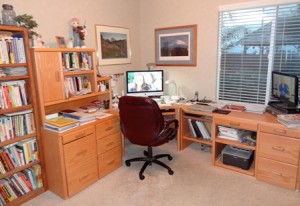 In the 70's I read a book by Robert Greenleaf titled, Servant Leadership. It spoke to me in ways that changed my thinking and doing. I value being a servant because it means opportunities to help others. I value leadership because I have served the church in many roles and I believe God has given me leadership skills and thinking. For me, servant and leadership go naturally together.
To learn more about John and his writing, visit him at these sites:
www.johnvonhof.com, www.footworkpub.com, www.writersconferenceguidelines.com
www.pastoralsearch.org, www.fixingyourfeet.com, and www.facebook.com/john.vonhof