How long have you been a member of Inspire Christian Writers?
May 19, 2009. I saved my first email submission to prove it.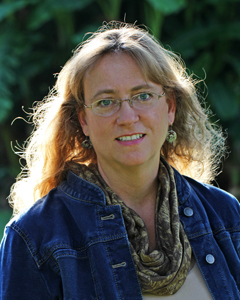 What prompted you to join Inspire?
Beth Self, my mentor from Sacramento Christian Writers, encouraged me to join Inspire to learn the craft and prepare for publication. Thanks, Beth!
When did you first know you were a writer?
Ouch! I take those are-you-a-writer tests and fail all the time. I would have to classify myself as a daydreamer who has learned self-editing.
Describe your writing career high point and low point.
Funny how those things often collide. Recently I obtained an eighteenth century British soldier as a pen pal. His critique of my hero's chapters shook my novel to its plot. He then helped me find ways to make my work even more historically accurate. Thanks, Don!
Which of your stories is closest to your heart?
My stories are like my kids. It's the one I'm with that's dearest at the time. I get a certain thrill no matter which document I open, even those little clips of scenes in my "random" file that haven't found a home yet.
Describe receiving your first book contract.
As yet, this only plays out in my imagination, so I won't bore you with the details.
What project of yours is gathering dust?
They all seem to have a fine coating of dust lately. I've been stuck in a learning mode for far too long. But God is faithful and my creative process is slowly returning.
What's next for you?
Starting in February, I'll be working with a woman who wants to have her family history fictionalized for her children and grandchildren.
What does it mean to you to be a writer?
I'm still trying to figure that out.
Was there a book that changed your life?
One of the Amelia Peabody books by Elizabeth Peters, I believe it was "The Lion in the Valley." I gained a love and respect for my husband, more from the interaction of Amelia and Emerson, than from any self-help book I'd ever read. It showed me the power of fiction to change lives, even when that isn't the author's intent.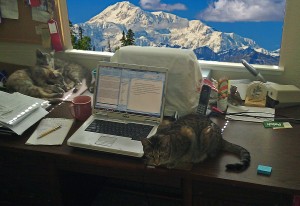 Describe your writing environment. Or better yet, include a photo.
Okay, so Denali isn't really the view from my window. And if you find any typos, we'll blame them on Roary, who loves to type when she's not sitting on my mouse.
What is the best writing advice you have ever received?
Ed's Auntie Carol used to say, "Talent is a myth whose name is hard work."
Visit Julie's website at http://wherefreedomlies.com