How long have you been a member of Inspire Christian Writers?
I joined Inspire in 2011.
What prompted you to join Inspire?
I wanted to fellowship and work with like-minded servants who desire to use their talent for God's glory!
When did you first know you were a writer?
I have been writing ever since I can remember.  I remember elementary classmates groaning at creative writing assignments, and I thought they were crazy!  As a teen, girlfriends would ask me for the latest installment of a "series" of stories I created with a high school setting.
Describe your writing career high point and low point.
Without a doubt, publication was a definite high point!  The excitement came after an initial disbelief.  As I'm sure others can relate, rejection can be a low point, especially if it has ever come from a source where publication would seem a "sure thing!" (Scoff!)
Which of your stories is closest to your heart?
It may seem silly, but one of the stories closest to my heart is a picture book that I made in sixth grade titled, "Pride Goes Before a Fall."  We made them as a class project, and while modest, they resembled an authentic book with binding and dust jackets.  I treasure it because my teacher encouraged me to enter it into a county-wide arts contest.  I didn't see it being worth the effort and left for the weekend without another thought.  The next week, I returned to school to see a 1st place blue ribbon attached to my picture book.  My teacher had taken the time to enter it for me.  I have never forgotten her gesture of confidence and faith in my skill.
How did you react when you received your first acceptance or publication?
When I discovered that a tribute I had written as a gift would be nationally published in an ezine, I sat in disbelief for quite a while.  After the shock wore off, the happy dance began, as well as a flurry of emails and text messages to alert all of my friends and cheerleaders.
Describe receiving your first book contract.
This is a privilege that I have not yet been given.
What project of yours is gathering dust?
I have just brushed the dust off an idea for an e-book that I hope to market in Christian leadership circles.  It is a collection designed specifically for women's ministry fellowship.
What's next for you?
The above project will be in conjunction with a leadership kit that I am hoping to create and market for women finding themselves leading a ministry group – small or large.
What does it mean to you to be a writer?
For me, to be a writer simply means that I'm a servant just like anyone else – but I use my pen for God's glory.  There are so many talented servants in this world.  My talent is no greater than the next person's, it just happens to be writing.
Was there a book that changed your life?
Without a doubt, the Bible has definitely changed my life.  It is a masterpiece collection of romance, intrigue, drama, and more!  However, I cannot neglect the mention of To Kill a Mockingbird. This book cemented the phrase, "Never judge a book by its cover." I remember being "forced" to read it upon a challenge from my 8th grade teacher.  Grumbling as I opened the book, I quickly found myself lost in its chapters and was sad to read the last page because it meant the book was ending.
Describe your writing environment. Or better yet, include a photo.
My writing environment is on the go.  However, I someday hope to have this environment: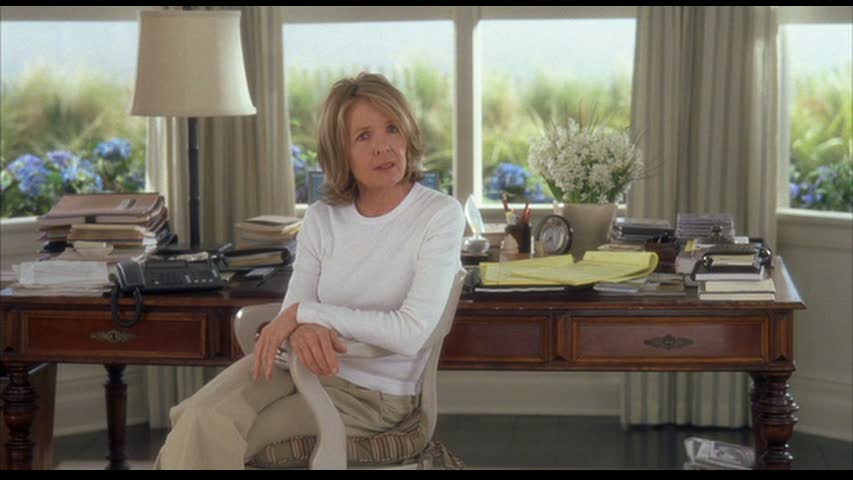 PS – I'd also like to look as great her someday, too!
What is the best writing advice you have ever received?
The best advice that I've ever received could be applied to writing – or just about anything.  On more than one occasion, I've had someone remind me to never let someone tell me that I can't.  Those same people have often added that I should be surrounding myself with individuals that encourage, rather than remind me of all the obstacles that could lie ahead.  And to always remember that God doesn't call the equipped, He equips the called.
To learn more about Lori and her writing, go to her website.