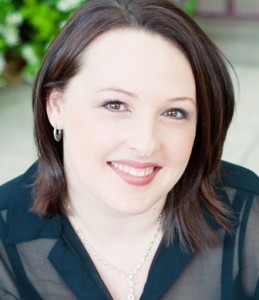 How long have you been a member of Inspire Christian Writers?
Oh goodness! I'm thinking I started attending the Inspire Sacramento critique group in October of 2009.
What prompted you to join Inspire?
I had (what I thought was) a completed manuscript and I didn't know what to do next. The gals in my crit group asked fabulous questions and were an instrumental part of the process.
Was there a particular moment when you knew you were a writer?
I've just always written. I don't know that it started as anything other than a desire to capture my thoughts. From there, it evolved. When I finished my first manuscript, there was a definite feeling of success, but being a writer is something I identified with long before that.
Describe your writing career high point and low point.
Well, my career is fairly new, but I'd say the high point was signing that three book deal with Thomas Nelson. That's such an exciting moment. My low point…. I don't know that I can identify a singular moment, but I do find juggling my obligations to be a difficult thing. With young children, this is my biggest struggle.
Which of your stories is the closest to your heart?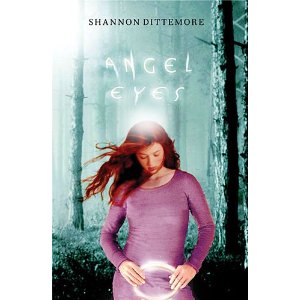 With only one completed novel, I'd have to choose Angel Eyes. That said, it really has been a labor of love and I've enjoyed every moment of it. Book two in the series is shaping up nicely and I'm hoping they continue to improve.
Describe receiving your first book contract. Or agent contract.
Well! The process is an amazing one. So many people have to say 'yes' for the thing to get done and I found the waiting excruciating. Like most writers, there were a few bumps along the way.
Not long after Thomas Nelson—my dream publisher— showed interest, my agent left the agency leaving me a bit stranded. In the end, it all worked out. I was assigned a new agent who is just fabulous and probably the best fit for me. She saw me through the acquisition process and got the deal done.
The editors at Thomas Nelson were fabulous and so excited about the project. Their enthusiasm was contagious and I'm just so blessed to be part of their team.
What project of yours is gathering dust?
With all my attention on the Angel Eyes Trilogy I've had to set my other works aside. I have another young adult project I'm dying to get back to that has both paranormal and sci-fi elements. I daydream about it when I get a free moment.
What's next for you?
I'm finishing line edits right now on Angel Eyes and I have a looming deadline for book two which is still untitled. And then, book three. I'm booked until 2013!
What have you read recently that you couldn't put down?
So much! I recently fell in love with Jenny B. Jones' There You'll Find Me. Fabulous YA book, especially for Christian readers. I love The Hunger Games Trilogy and I've reread those a zillion times.
I'm also slightly obsessed with Patrick Ness and his Chaos Walking Trilogy. And just so you don't think I read only YA, one of my favorite writers is Tasha Alexander and I read her newest Lady Emily Mystery, A Crimson Warning, in one sitting.
What does it mean to you to be a writer?
It means I have an outlet for my creativity. A place for expression. I need that. It means the world.
Was there a book that changed your life?
Several. If I had to choose the biggest influence in my writing career, I'd have to point to JK Rowling and the Harry Potter books. Watching her story unfold, her characters grow, and getting lost in a magical world (again and again) worked wonders for my imagination.
You can get to know Shannon better by following her blog at http://www.shannondittemore.com
She is on Facebook at: https://www.facebook.com/pages/Shannon-Dittemore-Author/125564020860245
and Twitter: http://twitter.com/#!/ShanDitty