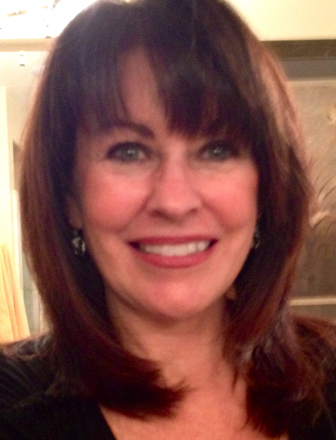 How long have you been a member of Inspire Christian Writers?
I joined the El Dorado Hills IW group right after the holidays, in January. I saw it as part of a new year's resolution to reinvent my career path. Nonetheless, that initial visit was to 'check it out.'
With fear and trepidation did I consider taking on such a commitment while job searching and rebuilding my past entrepreneurial business as a private reading/writing tutor.
I can honestly say that first meeting was impressive! Everyone was gracious, intelligent, professional in attitude and motivated to succeed. I hope I have something worthwhile to contribute toward each 'inspired writer's success.
What prompted you to join Inspire?
Chris Pedersen, a friend and neighbor, mentioned the group to me on several occasions but at the time I had a highly stressful position as a department chair at a private college. I was laid off because of economy related cutbacks. It would seem time was suddenly on my side, and of course, timing is everything. When Cindy Jacks, from my Wisdom for Women Bible study group shared how much it was benefiting her as a writer, I caught her enthusiasm! Looking back, Chris was just as excited and motivated by IW as Cindy, but God had to open my heart in order to walk through that door.
When did you first know you were a writer?
When I was in 4th grade I often got scolded for writing lengthy stories in lieu of completing other schoolwork at my desk. One day the teacher confiscated and read what I'd written. She sent it off to a contest and I won a blue ribbon. I would like to say I was hooked from that moment on. Truthfully, I was hooked the day I had a vocabulary large enough to escape into a fantasy world.
Describe your writing career high point and low point.
I remember pitching my first publishable book to a coveted NY agent at the PNWA conference in Seattle and he took me on as a client. The manuscript won an award as a New Century Quarterly Finalist and got a second reading at Random House. Publishing was just beginning to spiral into a funk over the impending doom of e-books on the horizon. They tightened their purse strings, especially to new writers who would take some time and investment before a pay off. Long story short I lost out to a more established author with a fan base. (That would be one of my all time lows.)
Another high was winning a short story contest in which the prize was getting your short story collection published. It went to press and then the publishing house (Carpe Diem) went bankrupt. The editor I had been working with disappeared into the black void of Cyberspace and I never heard from him again. (That was another all time low.)
My second and third publishable books met a similar fate at creditable publishing houses, after second readings and ongoing negotiations with my agent. Ultimately, I was told literary fiction has a tighter budget and greater risk of getting lost in the sea of choices, because it doesn't get the automatic pull of readers hooked on a particular genre. My biggest all time low was firing my agent and giving up at that point. I am not a patient person. Thankfully God is working on that.
 Which of your stories is closest to your heart?
When I was in Rome I wrote a short story about a beautiful little ragtag girl with a large white cat following close behind, begging among the outdoor cafes while her parents watched from across the street. The whole family dynamic affected me. These were young healthy gypsies with gorgeous children living a lifestyle they basically inherited. I found it all very fascinating.
How did you react when you received your first acceptance or publication?
I was excited to have my short fiction accepted into an anthology with much more seasoned writers, but making the "Internationally Yours Prize Winning Stories" anthology was my most satisfying accomplishment.
Describe receiving your first book contract.
I was ecstatic, but then the publisher went bankrupt. (It was the collection of my short stories).
What project of yours is gathering dust?
My four novels, but technically, I have blown the dust off and am spit shining them as we speak.
What's next for you?
Getting those novels published – one at a time.
What does it mean to you to be a writer?
I have a personal quote I use frequently that sums it up: "As a writer of fiction, I am not always sure where reality ends and non reality begins, when sane thoughts become less than sane, or what is imagination versus undiscovered truth, but ultimately, it is my job to make you as unsure as I am." To me, this is what keeps life interesting and ultimately, poignant.
Was there a book that changed your life?
Many books have changed my life if we are speaking about a deeper awareness of our world and the many complexities within it. As a child I was deeply affected by Steinbeck's The Red Pony. I read ferociously, but all those amazing books mostly blend together in my head except for this particular book by that great master.
During my teenage years the big standout was: A Tree Grows in Brooklyn by Betty Smith. I was reading the classics and this one caught me up in a huge AHA moment we seldom have. Within the last five years, despite having read many noteworthy books, one that definitely stands above the crowd is: Little Bee by Chris Cleave. The nonfiction behind the fiction in this tale has greatly affected me.
Describe your writing environment.

I have a small den with a large desk housing a small Mac Book Pro and a large gray cat most of the time. The cat is my most cherished possession along with the Mac Book Pro. If a fire broke out and I could only grab one, let's hope I choose the living pet over the replaceable electronic devise. But I don't trust my decision making when under pressure so I pray about it frequently.
The desk holds a large printer (of course) and a small box I bought in Roatan, Honduras (carved by native Hondurans out of their exquisite inland mahogany) and in the small box is an assortment of tiny flash-drives that house the millions of words I have written. I hope to keep adding to this collection of flash drives, God willing.  
What is the best writing advice you have ever received?
Elizabeth Engstrom Cratty (who wrote Lizzy Borden) told me early in my career "persistence is the key." Liz was the first person to believe in me and publish my work. (I have a dozen short stories published in anthologies.) If I had listened to her, my four novels would be published today. Instead I am giving them one more final edit. (The more we write, the better we get.) I won't quit this time until they are published. I will be "persistent."
Visit Kathryn's blog, The Possibility Place,  friend her on Facebook, and connect with her on LinkedIn.