Inspire Christian Writers proudly announce the
2012 Write to Inspire Conference
with agent Chip MacGregor and author Susy Flory
Friday, July 20, 6-10pm and
Saturday, July 21, 9am-5:30pm
At

First Baptist Church

8939 East Stockton Blvd, Elk Grove, CA
About Chip: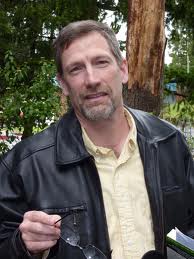 Chip MacGregor has a comprehensive knowledge of the industry—from book development to writing, acquisition to production, marketing to sales. He has secured more than 1,000 book deals for authors with all of the major publishers in both ABA and CBA.
As an editor, he discovered Phillip Gulley, worked with bestselling authors such as Kay Arthur and Neil Anderson, and helped craft books for some of the best names in publishing, including CBA luminaries Chuck Swindoll, Bruce Wilkinson, and David Jeremiah. Chip has written more than two-dozen titles, including two books that hit #1 on the bestseller lists in their category. He has also been the collaborative writer on books with people such as Howard Hendricks, Joe Stowell, Andre Kole, and Bruce Waltke. During his tenure as a publisher at Time Warner, he helped the company grow into one of the world's biggest providers of religious books to the general market, acquiring some of the best known Christian fiction and nonfiction authors on the planet: Greg Laurie, Robin Jones Gunn, Sigmund Brouwer, Tim Clinton . . . the list goes on and on.
This longtime agent has represented Brennan Manning, Michelle McKinney Hammond, Jill and Stuart Briscoe, Alistair McGrath, Neta Jackson, Donna Partow, the MOPS organization, and Hearts at Home while working at another agency. His work with Lisa Beamer and Ken Abraham led to Let's Roll hitting #1 on the New York Times bestseller list, eventually becoming the bestselling nonfiction book that year.
Chip's greatest desire is to help authors create great books that make a difference in the world.
About Susy:
Susy Flory is a New York Times best-selling author who grew up on the back of a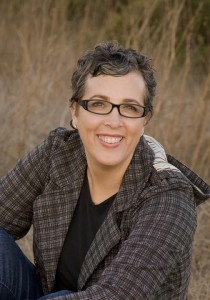 quarter horse in Northern California. She took degrees from UCLA in English and psychology, and has a background in journalism, education, and communications.
She first started writing at the Newhall Signal with the legendary Scotty Newhall, an ex-editor of the San Francisco Chronicle and a one-legged cigar-smoking curmudgeon who ruled the newsroom from behind a dented metal desk where he pounded out stories on an Underwood Typewriter. She taught high school English and journalism, then quit in 2004 to write full time for publications such as Focus on the Family, Guideposts Books, In Touch, Praise & Coffee, Today's Christian, and Today's Christian Woman.
Susy is the author or co-author of four books, including So Long Status Quo: What I Learned From the Women Who Changed the World, as well as the much-anticipated 2011 memoir she co-wrote with blind 9-11 survivor Michael Hingson, called Thunder Dog: The True Story of a Blind Man, His Guide Dog, and the Triumph of Trust at Ground Zero.
Susy is a member of the American Society of Journalists and Authors (ASJA), and a CLASS certified speaker. She lives in the San Francisco Bay Area with her husband and two children.