Joanne Kraft will discuss and sign Just Too Busy, Taking Your Family on a Radical Sabbatical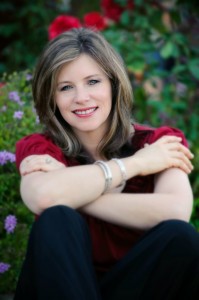 Drawing from her family's head-on collision with busyness and the twelve-month experiment that changed their liv
es, Joanne Kraft encourages parents to break the bondage of busyness and learn how to become a family again.
Joanne mixes humorous stories with thoughtful observations from the Kraft family's one year time out. Her wit and wisdom take center stage as she tackles topics like A.D.D. (Activity Denial Disorder) Families will find simple ways to guard themselves from the temptation of constant distraction.
Join the Inspire Christian Writers as we celebrate Joanne Kraft's book launch at Caffe Santoro, one of her favorite writing spots.
Friday, June 17, 2011 at 6pm