When I attended my first Christian Writers Conference in 2010, the Lord affirmed He'd given me a voice and taught me to appreciate the other unique voices using writing to share His truth and love for His glory.
I left that conference inspired, ready to learn, and ready to write with Spirit-empowered boldness. But a few years ago, I made the mistake of listening to someone who claimed to find "nothing of value" on my blog or in anything else I wrote.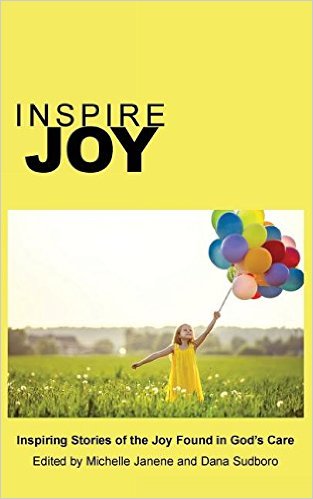 After God helped me recover from the shock of that so-not-constructive criticism, He freed me from the bondage of that debilitating lie. Still, I sometimes wonder why anyone would want to read what I have to say.
As I commune more frequently with the Lord through prayer and dig deeper into His Word, I'm learning to write with obedience as I focus on God's voice, not on myself, my shortcomings, or my qualifications.
I'm not a writer.
I'm a Christ follower who writes.
Writing is a tool purposed for ministry, a tool designed to help God's disciples fulfill the Great Commission.
Using my God-given voice to write for His glory is a form of worship and good stewardship.
Every voice matters. Every voice makes a difference. And every beautifully diverse voice has a specific purpose.
In my devotion "Harmonizing Voices," published on the Deeper Waters blog, I share how God confirmed those truths so I would no longer feel the need to compare myself to others.
As members of God's Writing Tribe, we don't need to feel competitive or jealous of other scribes. We don't need to judge the worth or criticize the impact of someone else's offering to our good, good Father.
All of our voices are important because one writer can't possibly reach every reader in the world.
But God can't use what we refuse to offer Him.
As I continue using my God-given voice, I still battle fears and insecurities. I still fend off the why-bother-writing-if-no-one-reads-it thoughts.
But, I'm learning to simply obey God's leading, trust Him to decide how He wants to use my offering, and encourage others to write for His glory.
And this year, I'm celebrating the debut of a new voice.
My husband's first devotion, "Teach a Man to Fish," joins my short story, "Pictures of Joy," in this year's Inspire anthology. But ours are only two of the God-given voices in this compilation, so I encourage you to order your copy of Inspire Joy today.
While Inspire Christian Writers invites members to be a part of next year's anthology, you don't have to wait to use the voice the Lord has entrusted to you.
There's a simple way for writers to immediately begin using their God-given voices.
Blogging.
Have you considered starting a blog?
Are you brand-new to blogging?
Do you want to refresh your passion for blogging?
Or do you shudder at the thought of starting or continuing a blog?
If you answered 'yes' to any of those questions, you won't want to miss my upcoming interview series: Brave Bloggers.
I've had the privilege of learning from some of God's beautifully diverse voices in the blogging world, and am looking forward to sharing a few of those writers with you.
Until then, I look forward to hearing your stories.
How has God helped you appreciate the value and purpose of different voices, including your own?
How have fears, insecurities, or anything else kept you from sharing your writing with others?